There's a pretty interesting method of gaining money/credits in Forza Horizon 4. There's only one big requirement: have a shit-load of skill points.
You'll be turning 20 skill points into 150k. So if you have 200 skill points that's 1.5m
Preparation: Skill points and starting credits
Minimum requirement:
20 skill points (technically only 19 are needed, but more on that later)
150.000 credits
Recommended requirements:
220 skill points
1.500.000 credits
Step 1: Buy the Porsche 911 Turbo 3.3 as many times as you can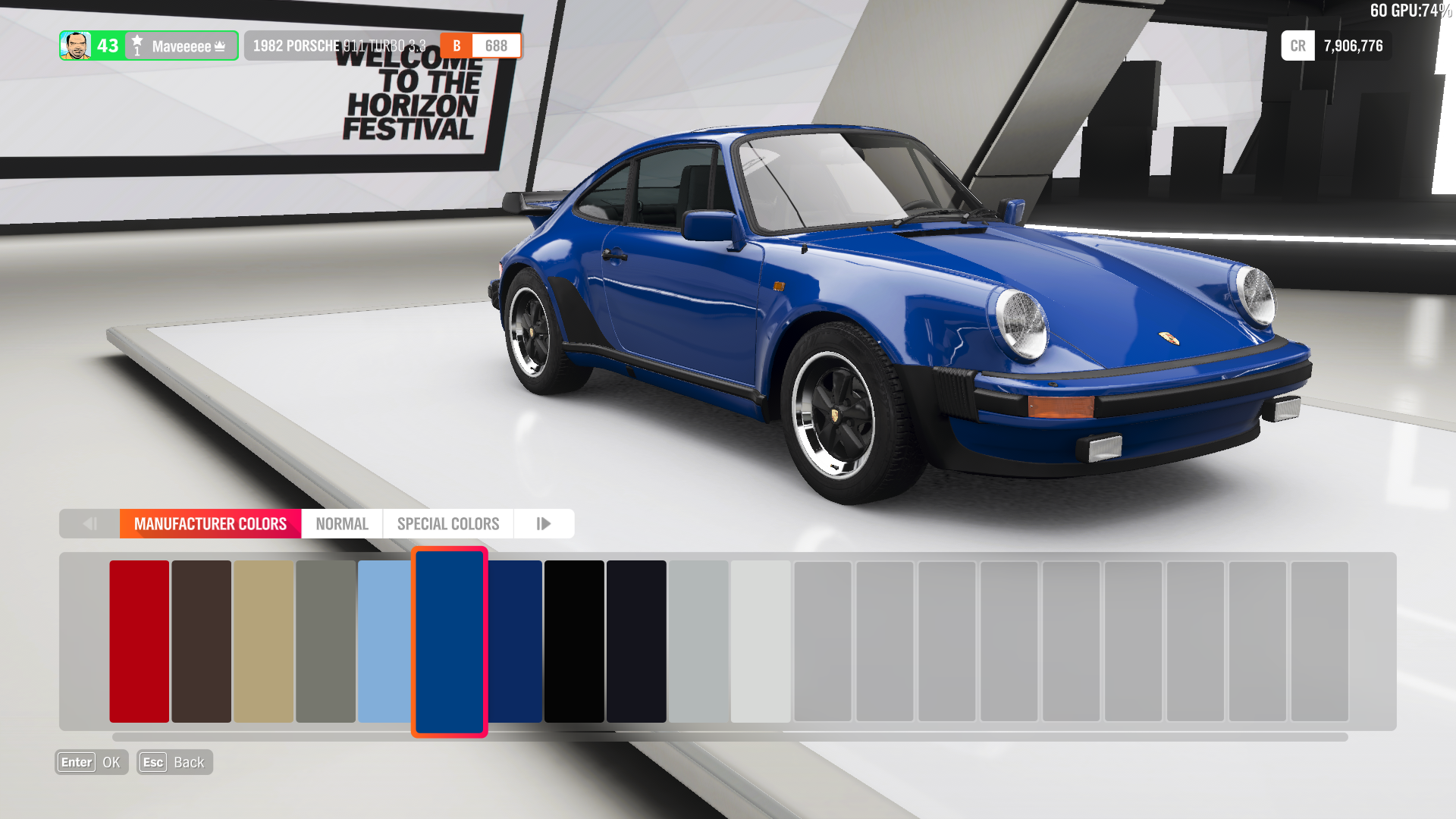 I usually buy 11, one of each color.
Step 2: Unlock all the left tiles on the skill-tree
The top left one will grant you 300.000 credits (which means you just made 150.000 credits)
Yup, we're gonna exploit this.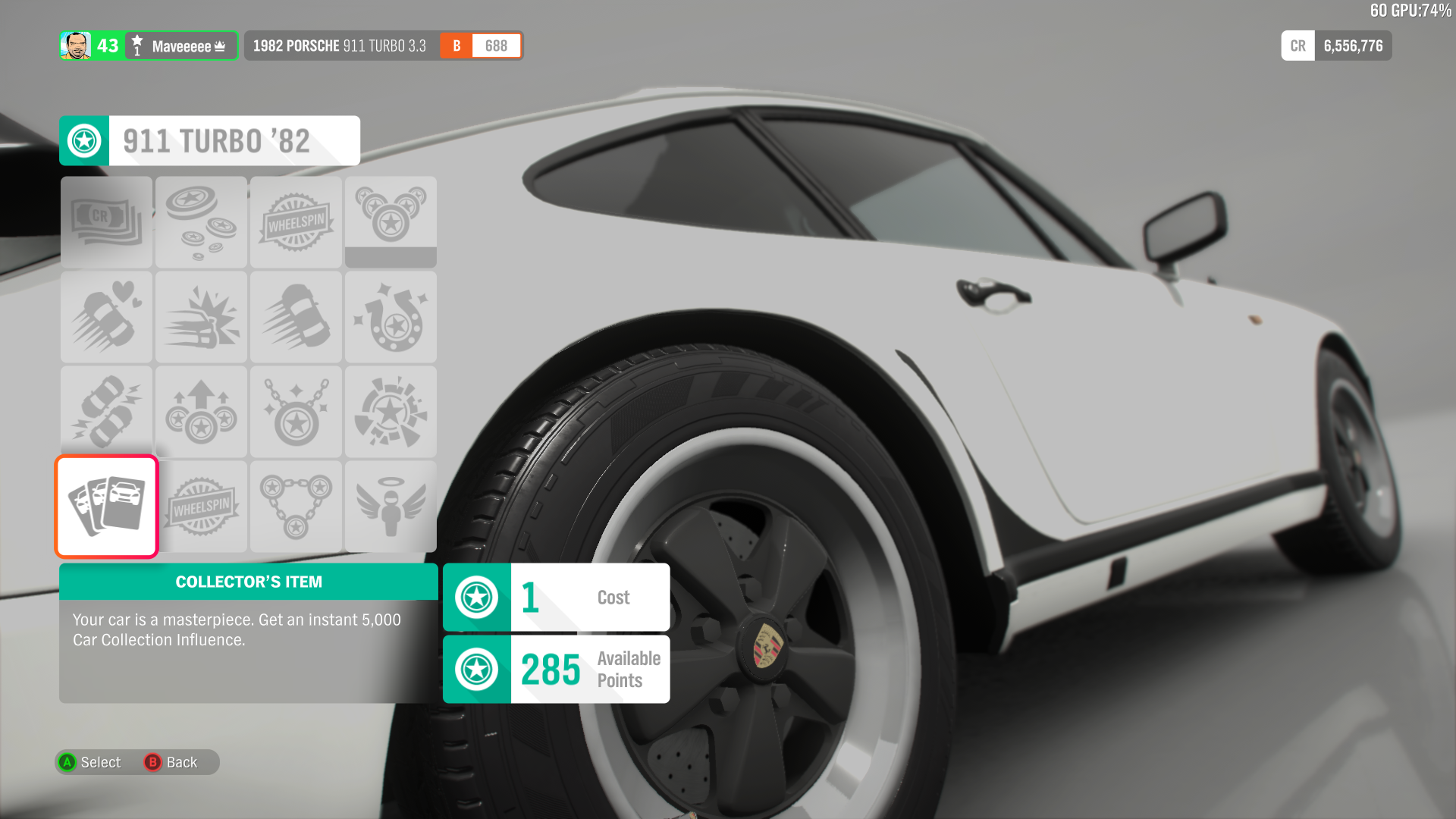 You just spent 19 skill points, why not spend one extra skill point for a wheelspin?
Step 3: Rinse and repeat
Keep switching cars until you've unlocked the credits bonus in the skill-tree for all purchased Porsche 911 Turbo 3.3 cars.
Step 4: Dump the cars in the auction market
This one is optional, you can also simply delete the vehicles.
However there's a 50% chance people buy these cars on the auction house. I list them all for the minimum payout and for 24 hours.
As you can see sometimes people do buy these.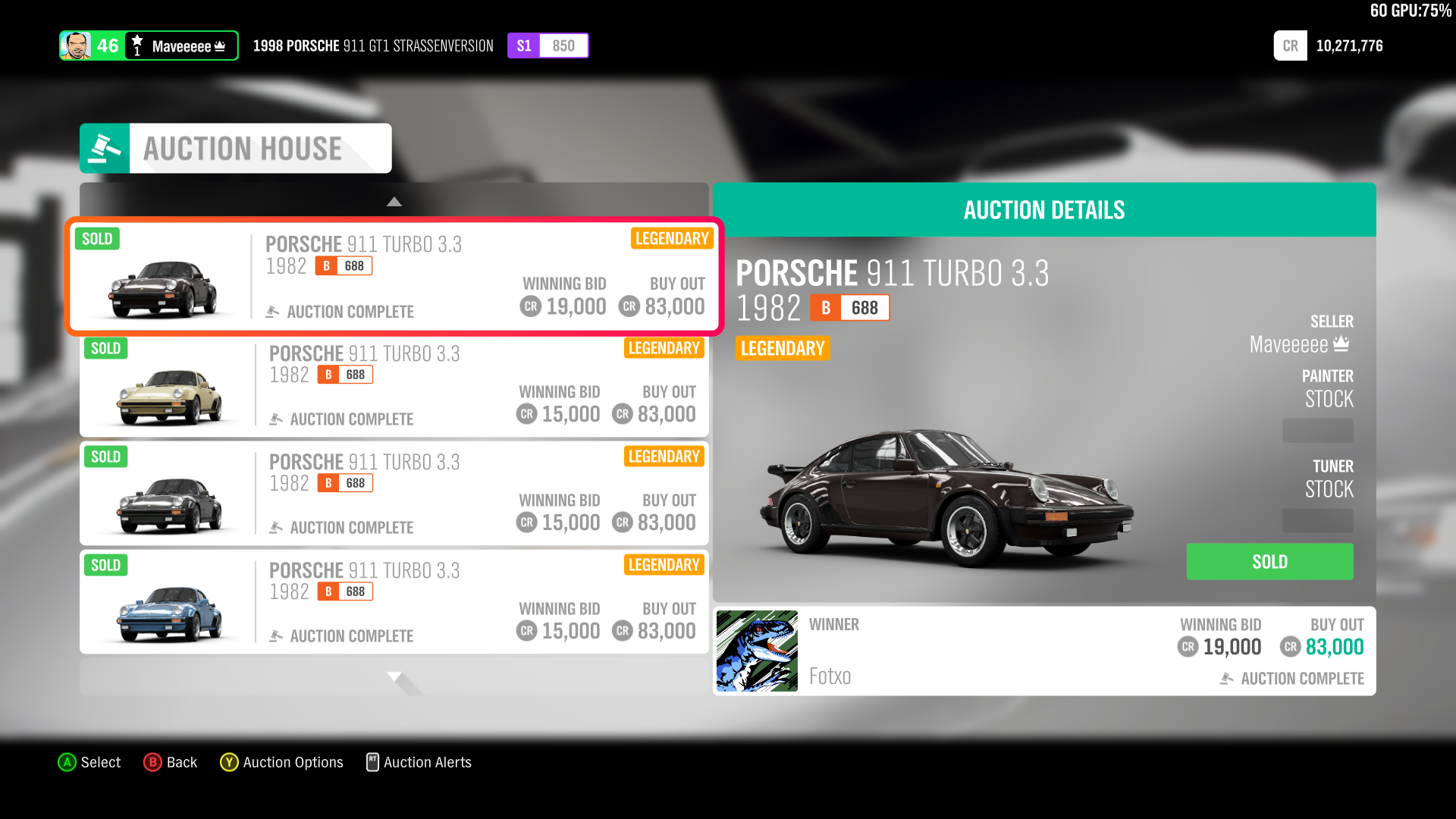 As you can see I just made
Credits after buying 11 Porsche's:

So we can quickly calculate that the amount of credits before was
8.056.776 credits
After selling 11 cars we have 10.440.776‬ credits

Which means we earned
2.384.000 credits
in 20 minutes*!
*Granted, you do need to grind for skill points every time before doing this method.
I might make a "how to bank skill points easily" topic if people are interested.
Last edited: