16/05/2023 - Two dedicated movie discussion boards
This got out of control: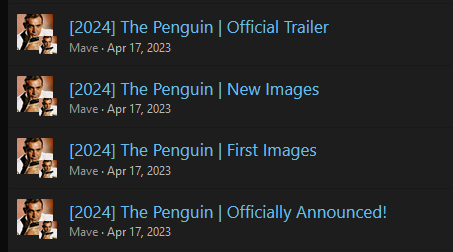 Hence from now on there will be ONE dedicated thread for a movie PRE-release and ONE for the same movie POST-release.
This will keep cluttering to a minimum.
The "Movie Trailers" board has thus been renamed to "Individual Movie Discussion [Pre-Release]".
I will do my best to clean up the relevant threads from the past 12 months.