Bosch S01E05 - Chapter Five: Mama's Boy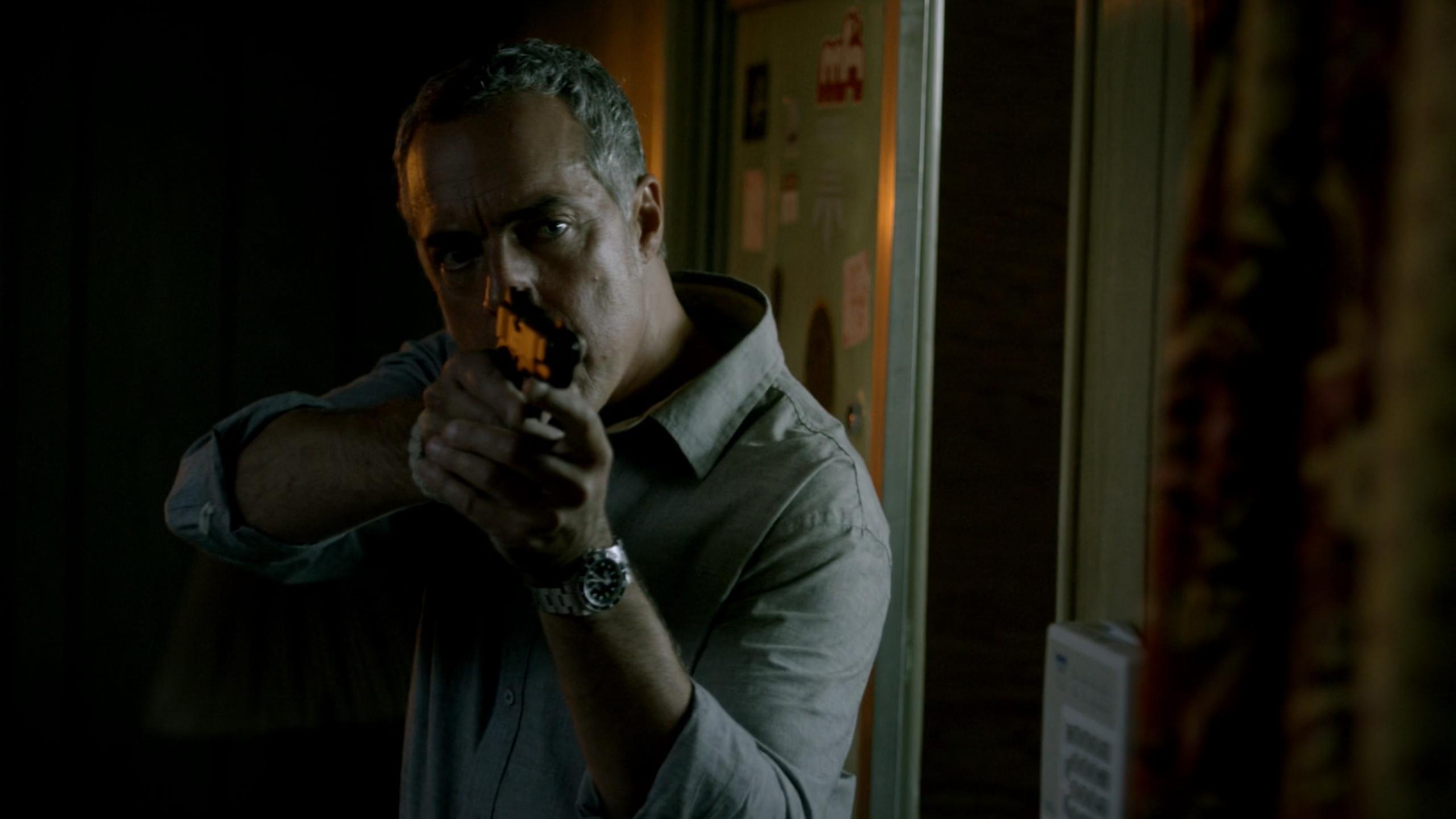 Episode Summary
The manhunt is on, every cop in L.A. is now looking for Waits. Waits hides at his mom's place (who is a really annoying character).
Irving (deputy chief) pressures Bosch to close the Delacroix case, as some good press would be welcome for both him and the L.A.P.D.
Bosch and Edgar interview the father, who claims he killed his son all of a sudden. Later it turns out he was just protecting the daughter, who he thought did it.
Edgar finds out it would be impossible for one person to kill the Delacroix boy and take him up the mountain to dump the body.
Waits makes yet another victim.
My opinion and thoughts
The cat and mouse game can really begin now.
The Delacroix's sure are one fucked up family, holy shit.
Favorite moment: when J. Edgar finds out it's his time to clean the car (after father Delacroix pukes in it).