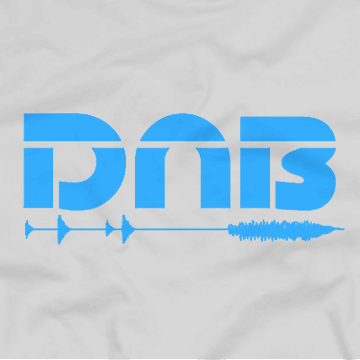 The
Drum and Bass Discussion
Thread
>> Share free downloads*, present artists, labels, discover upcoming releases,... Do it all in this topic! <<
What?
Drum and bass or (commonly abbreviated to D&B or DnB, occasionally DaB) is a genre of dance music which emerged from the UK Warehouse/Rave scene in the early 1990s bringing influences from Techno, Dub, and Hip Hop, but mainly focusing on Breakbeat side of Rave rather than the House/Techno side of Rave (Orignally called Jungle Tekno as well as Drum and Bass, Jungle is still accepted but mainly refers to the Ragga Jungle and other Amen heavy DnB. The genre is characterized by fast breakbeats (typically between 160–190 bpm, occasional variation is noted in older compositions), with heavy bass, sub-bass lines, and occasional infra-bass lines. Over the first decade of its existence, the incorporation of elements from various musical genres led to many permutations in its overall style.
More info:
http://en.wikipedia.org/wiki/DnB
Where?
Where to listen to the newest releases/discover songs/buy songs...
Beatport
Juno
Red Eye Records
Types Of Drum and Bass
There are 2 big types of Drum And Bass, but recently 'Drumstep' has made his entry in the Drum and Bass scene too.
For the record 'Jungle' is not actually considered a DnB genre, more of a standalone genre.
Jump-Up
*'Wobble' is Jump-Up, but with that typical 'wobble' sound.
Jump Up is a subgenre of drum and bass that was first popular in the mid-1990s. Tunes typically were light-hearted, featuring hip hop samples and loud melodic basslines. The term is derived from the earlier use of "jump-up" to refer to tracks with often ambient intros which altered their style at the drop, often by breaking into amen breakbeats. This would make the crowd "jump up" and dance. Around 1994 it began to be more exclusively applied to records with hip hop samples and oscillating basslines, such as Suburban Bass artists Dream Team and DJ Hype, and by 1995 more specifically to the style associated with DJ Zinc and Ganja Records.
Typical artists; Pleasure, Hazard, Jayline, Sensa, Sly,...
Example; "Jaydan - Deception"
url]


[SIZ[/media]E=19px]Liquid[/SIZE]


Liquid funk (alternatively, Liquid Drum & Bass or Liquid) is a sub-genre of drum and bass. While it uses similar basslines and bar layouts to other styles, it contains fewer bar-oriented samples and more instrumental layers (both synthesized and natural), harmonies, and ambience, producing a calmer atmosphere directed at both home listeners and nightclub audiences.

Typical artists: Camo & Krooked, Chase and Status, Seba, Netsky,...

Example; "Chase and Status - Take Me Away"

[url=http://www.[media=youtube]url]


[SIZ[/media]E=19px]Drumstep[/SIZE]


A sub genre of drum and bass where the beat structure is "half time" but the remaining elements still adhere to the usual tempo and melody pattern style

"Drumstep is basically half tempo dnb"
"Same bpm as dnb but same techniques as dubstep ….hence Drum-step"

Typical Artists; -Drumstep is a relatively 'new genre', therefore there are not many artists who only make Drumstep, here are some example songs though.

Urban Assault - Scarface [Drumstep Mix], Dirty Deeds - Captain Planet VIP, Heist - I Need Killers, Stun Gun - LSD

Example; "Heist - I Need Killers"

[url=http://www.[media=youtube]8kaqdPnZHVM[/media]#ws
It should be pretty easy to know which one of these categories fits a song the best.
Rules
Don't share anything illegal here, only FREE downloads!
That's basically everything I can tell you about Drum and Bas...
Start the discussion![/url][/url]